Assemblage is not permitted for assessment purposes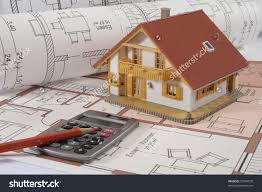 Assessors may not "assemble" lots under current ownership for valuation purposes if the lots do not adjoin. Being connected by a private way is not sufficient. See Appeal of David H. Johnson, 161 N.H. 419 (2011).
---

Two new transfer tax exemptions.
As of this writing, HB 1656 has passed both the House and Senate Committees of Conference and is waiting the Governor's signatures. This bill would exempt transfers to and from entities and private persons where the ownership is identical and no consideration actually is paid. This bill resolves a long-standing battle between real estate investors, business owners and the Department of Revenue Administration. HB 1656 also would exempt
transfers made solely to obtain financing or refinancing, as required by a lending institution, and that accomplish no other business purposes. This common-sense change addresses the requirement imposed by conduit, non-recourse lenders that title to real estate be in a so-called "single purpose" entity.
---
Right to receive copy of appraisal.
Right to receive copy of appraisal. "Whenever a person pays a fee to any bank, mortgage company or other lending institution for a real estate appraisal which is a component of his application for a loan, he shall have the right to receive from such bank or lending institution one copy of the original appraisal free of charge. The request for the copy shall be made in writing." RSA 479:30.
---
Amazing but true…..
Easements – Wentworth by the Sea case.
Real estate professionals know title to real estate is encumbered only by easements and other things that are recorded in the registry of deeds prior to their deed, with some limited exceptions. In an interesting decision handed down on May 27, 2016, the New Hampshire Supreme Court concluded a parcel was encumbered by an access easement even though a Declaration of Easement and corresponding site plan showing the easement were recorded after the deed to the lot in question. The court found the combination of many factors, including the original grantee's actual awareness the developer had created an easement, resulting in the existence of an express easement.
Click here for a copy of the decision.
Paul Alfano spoke at a June 7 seminar presented by Chicago Title Insurance Company on the difference between Class V and Class VI highways. Class V highways (a/k/a "town roads") are roads which municipalities have the obligation to maintain, while Class VI highways are those municipalities do not have the obligation to maintain. For more information on these and other types of roads, including so-called "paper streets," visit our road resource page.